E-Z Coil™ Threaded Insert Drill Bits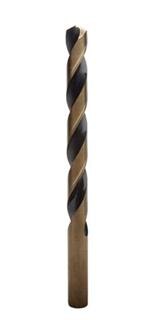 High speed steel (HSS) drills are available in every size needed to install E-Z Coil™ helical inserts.
• High Speed Steel (HSS)
• 135 Degree Split Point
A Closer Look at Insert Drill Bits
Our drill bits are reliable, durable, and high quality. Designed for use with our E-Z coil helical inserts, insert drill bits are ideal for drilling out damaged threads and preparing a hole for tapping. Shop our selection to find just the right threaded drill bits for your project today! We look forward to assisting you with premium products and unparalleled customer service.
Discover More About Insert Drill Bits
When it comes to selecting the right insert drill bits, E-Z LOK is here to help. For guidance on what to pick and other important information, check out the following resources from our experts: