Installing Threaded Inserts form E-Z LOK
Unlike E-Z Coil™ inserts, which require a special tap and installation tool, E-Z LOK™ (Solid Wall) threaded inserts for metal are installed using standard tools. Simply drill the appropriately sized hole with a standard drill, tap the hole with a standard tap, and then turn in the E-Z LOK™ like an ordinary fastener with a screwdriver, bolt and jam nut, or an E-Z LOK™ drive tool. Installation is as easy as 1-2-3.
E-Z LOK™ inserts are self-locking. Immediately upon installation, pre-applied LOCTITE™ on the external threads begins to set and the newly installed insert is fastener ready in minutes. At full cure (72 hours), the LOCTITE™ seals against liquids and gases to pressures of 6,000 psi.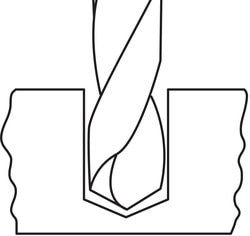 Drill hole with standard drill.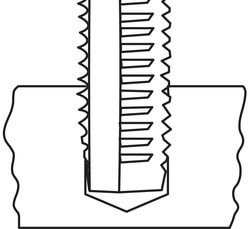 Tap hole with standard tap.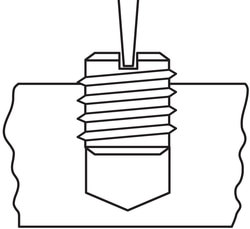 Thread E-Z LOK™ into place with screwdriver, bolt/jam nut, or optional drive tool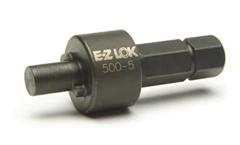 Power drive tools are available for high volume installation. See insert tables for catalog numbers and sizes.