STI Taps for E-Z Coil™ Threaded Inserts
Screw thread insert taps (STI taps) operate in the same manner as "standard" taps, but produce an oversized thread specifically for E-Z Coil™ threaded inserts.

During insert installation, the threads cut by an STI tap form the E-Z Coil™ insert into the desired thread size. STI taps are ideal for tapping holes in softer metals that require a strong threaded insert.

E-Z LOK's E-Z Coil™ STI taps are manufactured from high speed steel (HSS) for superior durability. We offer STI taps in a wide range of inch, metric, and spark plug sizes to meet your unique requirements.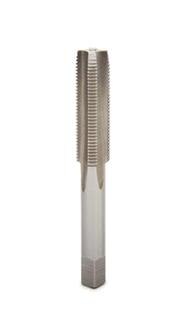 STI Taps for E-Z Coil™
Available In:
Inch sizes from #2 to 1-1/2
Metric sizes from M3 to M39
Spark plug sizes from M10 to M18
Manufactured from high speed steel (HSS)
Straight flute
4-thread lead